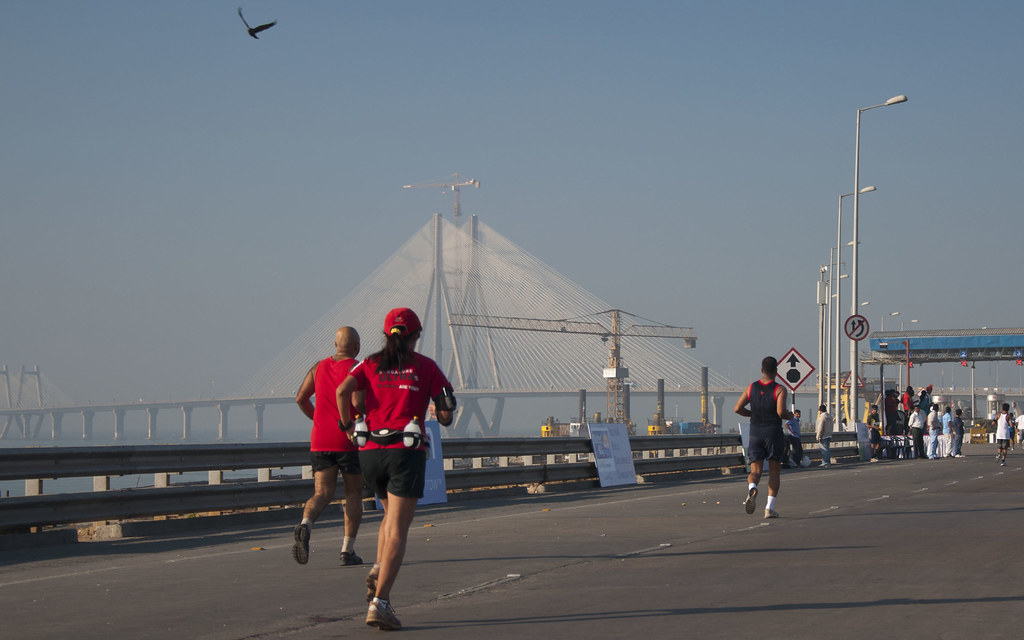 MUMBAI: He sat ramrod straight at a round table, emanating an aura of authority. In an atmosphere of fluid motions and exuberant mood, this man's calm composure set him apart.
It is only after an intense scrutiny does one notice the prosthetic right leg. At 72, former Army vice-chief Lt Gen Vijay Oberoi was very much a quiet force, enjoying a meal after his run.
After four years of service in the Maratha regiment of the Infantry division, Gen Oberoi was wounded in the 1965 Indo-Pak war and lost his right leg. His spirit though refused to submit to the limitations of a physical trauma.
"I could have gone back home, but I decided to continue in the army," Lt Gen Oberoi said. Despite his disability, he rose steadily in the Army, till he retired as the Vice Chief of Army Staff on September 30, 2001, after over 40 years of service.
Yet the spirit once again refused to confirm to old-age constraints. With pensions being inadequate for the war-disabled, Lt Gen Oberoi set up a non-profit NGO for their assistance.
"I wanted to provide long-term rehabilitation and financial independence to young lads rather than hand out freebies," Lt Gen Oberoi said. With this aim in sight, he founded the War Wounded Foundation, in 2002 for personnel from the Indian Army, Navy and Air Force.
Corporates have stepped in to make this endeavour a success and today, almost 100 boys work from home to supplement their income. The organisation is also handing out 20 scholarships of Rs 5000 each to those joining a skill-based course.
A participant at the Mumbai Marathon for the past three years, Lt Gen Oberoi likes to be amidst the melee every year.
"I prefer this over the Delhi Marathon where babus can't liven up the occasion. On the other hand, Mambaikars add a certain colour and zest to the event that makes it special," says the candid armyman.
With the name of the Foundation on their shirts and numbers displayed on their chests, 5 officers, 1 JCO (junior commissioned officer) and 10 jawans took off for the 7km Dream Run. Leading them was their commander, old enough to be in the senior citizen category, yet guiding 'his boys' towards the finishing line, a general till the end.
This article was published here by Times of India on Jan 21, 2013