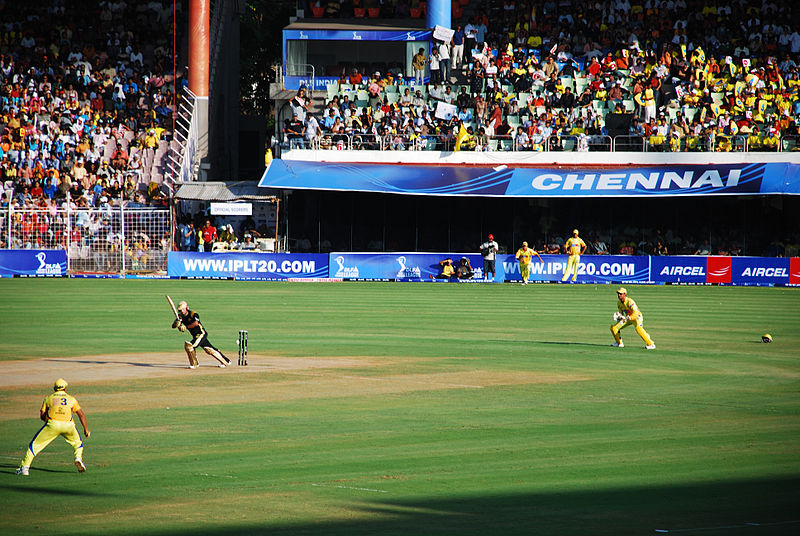 CHENNAI: Riding into town, the Kolkata team may find quite a gathering of fans at the MA Chidabaram Chinnaswamy stadium. As people are gearing up for the grand IPL finale, the Bengali community in Chennai is vying to outdo the home-crowd by sheer vocal powers and jazzy get-up, even if they lack in numbers.
As the purple jerseys become a symbol of the not-so-luckyunderdogs, the young brigade is all excited to be part of this match. "It is not about winning or losing, we are going to celebrate KKR's qualification into the final round for the first time," says Sudatta Roy, a sub-editor with Frost and Sullivan. And truly, even though CSK is the clear favourite as the winning team, KKR fans are not bogged down by it. For them, the glass is already half full.
"I'm so excited that I will be watching KKR play in the IPL final," says Jayanta Basu, a second-year engineering student in Chennai. "So long they have had a good season and I hope they don't run out of luck." A cricket fanatic, he has been closely following the season. With four of his friends, Jayanta along with four of his friends plans to watch the finals this time only because his home team will be playing. "Imagine if KKR wins," he gushes, voicing the innermost dream thoughts of most Bengalis.
Hoping for the best, the Bengalis are sure to turn up in their team jerseys and caps, for the merchandise have been selling like hot cakes at showrooms and pavements. "Usually CSK merchandise attract most city the buyer in this city, but sale of KKR stuff has gone up considerably since a week," says Sudeesh Kumar, an employee of a showroom in Nungambakkam.
This final is bound to be dramatic charged with hopes and expectations, with KKR the underdogs pitted against the champions. And amid the yellow fever, there will be a dash of purple frenzy adding to the mania. With banners and flags, face paint and head gears, KKR fans are ready to bring the house down.
The article was published here by the Times of India on May 26, 2012