The TMC supremo held a press conference to address the party's election win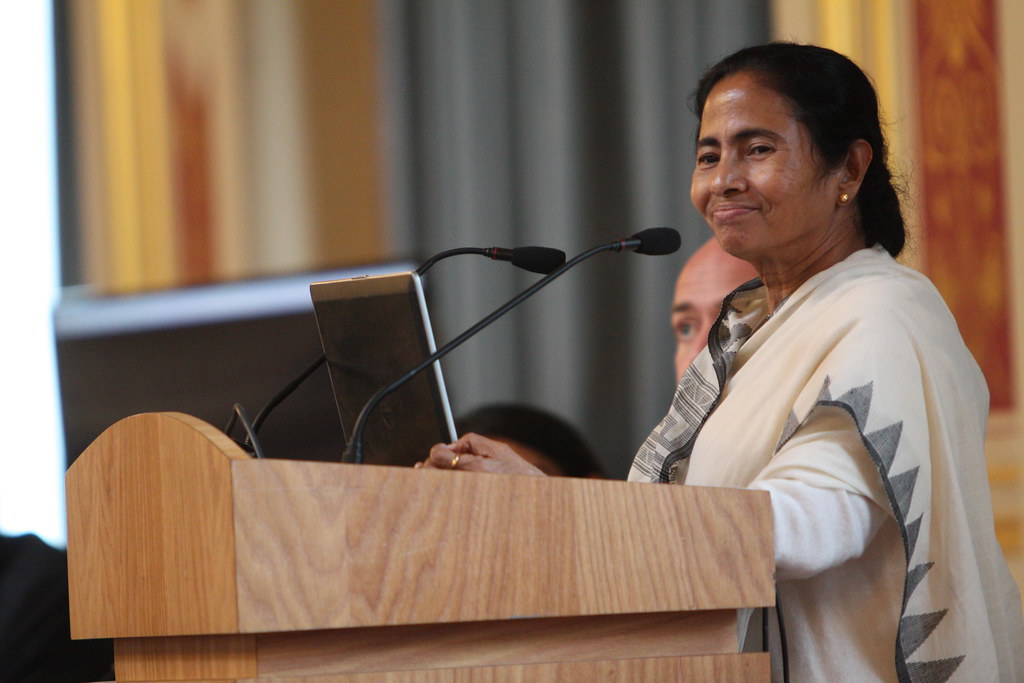 Mamata Banerjee's Trinamool Congress led a thumping victory in the 2016 West Bengal Assembly election. The party supremo held a press conference around noon, answering several questions in several languages. She cut a very sober figure (surprised, much?), spoke about relevant topics and even handled the situation as a seasoned, mature politician.
Not to take away the good work done by the government in the rural areas, in development and infrastructure, which translated into this landmark win, it was still a tad hard for me follow her accomplishments on TV. I was so distracted by her liberal mixing of Bengali, Hindi and English, that it somehow reduced the seriousness of the situation into something absolutely comical.
Here are some quotable quotes from the lady:​
'Ghatala-ka ghatala-ka thakurdada'
Yes, she said it. When talking about the her rival party, she meant CPM was the baap of all chaos. Or in this case, the grandfather of all 'ghotala'. Something on those lines. Believe you me, she integrated the line very seamlessly.
Usage: Read it, forget it, don't try to use.
'Chhakka maar diya'
Before you get violent, Didi meant a six. Hitting it out of the park. The citizens voting for a winning sixer in answer to all the opportunistic tie-ups between ideologically opposing parties, like CPM and Congress.
Usage: Not in front of National TV please.
'Others are VIPs, but I am a LIP'
Less Important Person. This in response to her future ambitions, if any, of running for the Prime Minister's post. That's a new one, but quite apt, specially coming from a woman dressed in a white saree, and hawai chappals.
Usage: I tried it with a hashtag, but out popped Aishwariya in smurf-kissed purple #LIP
'Bengal has a corruption-free government'
Nothing wrong with the language here. Just the naive, child-like, Utopian, self-deluded assumption had me in splits. I will not name the scams, or lego-like bridges falling apart, except Madan Mitra hit the true chhakka, uhhh sixer, in jail for over a year, invisible from his constituency but finally losing by a slim margin.
Usage: Error free, logic free. Use it at your discretion.
'Amitabhji sent a video to congratulate me'
Her 'friend, philosopher, guide', as Mamata had announced during this current IPL season, sure is becoming a buddy of hers, though I'm yet to figure out how it is relevant. And who can blame her, the senior Bachchan definitely knows how to charm.
Usage: Well, wouldn't we all like to use this line? That too in a press meet.
It was a very unique press meet. Usually, politicians stick to the language they know well because communication is a very important part. Yet Mamata Banerjee, in utter aplomb, breaks all language barriers over and over again. All she needs to do now is a mic drop.
Over and out.
This blog was published here by DNA on May 19, 2016