Series on women in off-beat and challenging professions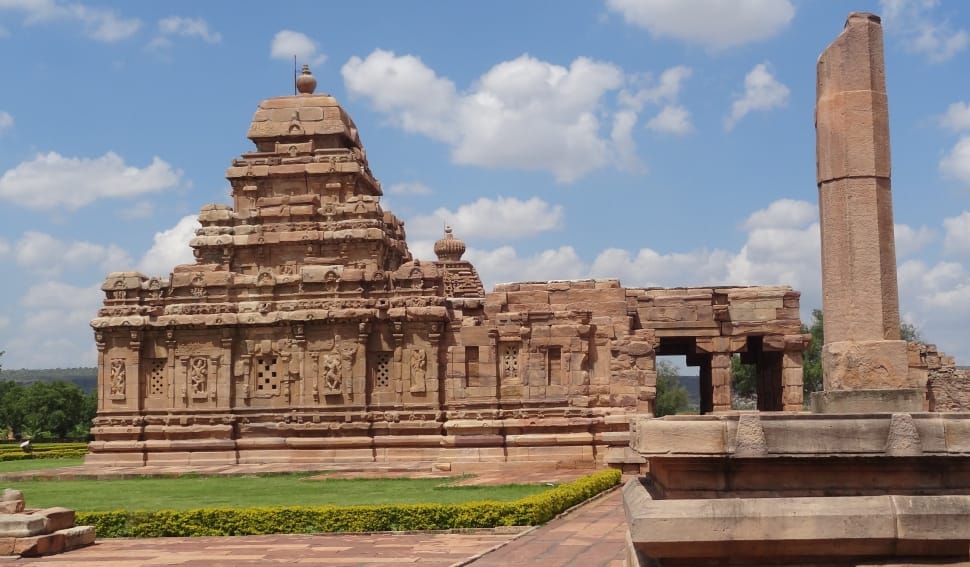 Did you know that there are only three to four 'Sapt Matrika' temples left in India, and possibly two more in Nepal?" asks Surbhi Gupta. She recently worked on the restoration and conservation of one such temple in Ratlam district of Madhya Pradesh. As an architectural historian, Surbhi has come across many such relics from our traditional past, most now lying neglected, lost to ravages of time. Her task is to determine its history and cultural background and conceptualise its restoration rather than merely slapping plaster on crumbling ceilings.
The Sapt Matrika temples used to dot the country in the ninth century. It was to honour warrior God Skanda (Kumara), the son of Shiva and Parvati, who was raised by seven foster mothers, as told in the The Mahabharata. The Gupta dynasty brought this god and deities into the spotlight and subsequently the legends of Sapt Matrika have been found scattered throughout epics and ancient history. The seven women themselves are considered to be battle-hardy warrior women, thereby a form of shakti worship, fashioned after the demon-slaying goddess Durga. "These temples would therefore be sought after by warrior clans, royalties and also by women having dificulty in conceiving children seeking divine blessings," says Surbhi.
Coming back to the present day, Delhi-based Surbhi is presently working on the heritage management of Ajmer dargah. And this is where an architectural historian differs from other heritage conservationists. Her work not only involves structural and material conservation but a whole gamut of other aspects, including the business outlook. "I deal with any
project which requires architectural and design intervention — from bungalows, palaces to hotels — with research into its historical significance, cultural practices and craftsmanship prevalent then. It also involves making the project economically and commercially viable," says the 36-year-old.
From working on editorial publications to prestigious projects, Surbhi is going places. But it wasn't so in the beginning. Although even as a 12-year-old, she knew that her passion lay in architecture, the industry is not kind to newcomers. A lot of emphasis is laid on the experience and work portfolio, which one requires time to acquire. Hence, before starting off on her own, Surbhi not only pursued relevant degrees in India and abroad, but also worked with firms in Delhi. Today, she has been able to break into the existing nexus of practitioners and has started her own firm, Rasika.
The crucial point of choosing an unorthodox profession is that there's always the worry and risk of not being able to find that niche in the market for your specialised services. However, the time is perfect for this enterprising architectural historian. More and more states are focussing on developing tourism, one major focus being on historical, mythical and cultural aspects of it. "There is now awareness and money is being spent on such projects by governments. There are more tenders and an increasing scope of work," says Surbhi. But she points out that the country still has a long way to go when it comes to restoration and preserving our heritage.
Having completed her masters from the Architectural Association School in London, Surbhi has been exposed to the Western practises of heritage management and conservation, which she says are far advanced. "Part of the problem in India is the lack of sensitisation among bureaucrats in the governments. Each project needs to be approached properly, looked at through a cultural lens, with regard to our indigenously available materials and craftsmanship. The West, for centuries now, has respected their cultural artefacts, India is doing so only recently. But the most crucial part is that we need to stop blindly aping the West. Architectural preservation is a new space in India and we need to be careful," points out Surbhi.
The techniques of any profession can be learnt worldwide but they need to be adapted and modified into the present cultural context of the respective countries. It is then that such passionate individuals come into play, adding their perspective and entrepreneurship to the field. India, with its rich cultural past, will surely benefit from such professionals. Surbhi Gupta is a woman who has set the trail blazing for all those with a passion in architecture and history, her success story proving that dedication and hard work do pay off.
This article was first published here by Sakal Times on Oct 4, 2017