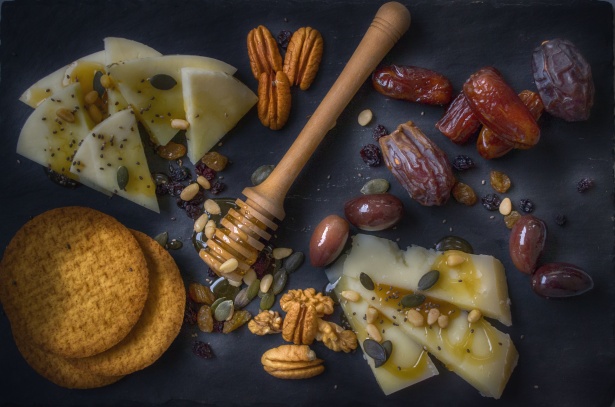 When one thinks of curation, we immediately associate it with art and artefacts. From museums to exhibitions to even music, curation is now an important and unique profession to take up. Taking this a step forward and giving it an interesting twist, is this 31-year-old woman who has started an initiative called 'The Cheese Collector', whereby she curates various types of cheese found, made and sold in India.
The gourmet variety of cheese is very different from the packaged production of gooey whiteness. Whether it be for wine and beer or added as a crumble on a salad, the quality of cheese can make or break a meal. Although cheese for a foodie is an acquired taste, the making and duration of it is a highly specialised aspect of it. Every variety of it requires different storage, temperature, and humidity level to bring out the best of it.
When one deals with everything cheesy, there are bound to be surprises every now and then. Mumbai- based Manasi Jasani speaks about the twists and turns of being a cheese curator.
When did you begin your work in this field?
My passion for cheese doesn't have a definite beginning but the turning point was in 2011 when I attended a three-day cheese boot camp at Murray's Cheese in New York City. Post that I did a 10-day certified cheese making course in 2012 with VIAC (Vermont Institute of Artisan Cheese). The Cheese Collective began in 2014; we make fresh cheese and curate the rest from cheese-makers across India. There is constant learning and I am always attending cheese conferences or festivals. I recently finished a cheese course at the Opus Caseus Acadamie.
Why cheese curation as a profession?
Curating cheese is just like curating art and artefacts for a museum. Each item is carefully selected and then taken care of for future enjoyment. I get a chance to share my cheese experiences with people, another highlight of my work week! We at The Cheese Collective are cheese-makers and cheese- mongers; making fresh cheeses and curating cheese from cheese-makers across India. We also conduct cheese appreciation and pairing workshops, make customised cheese platters and gift baskets and set up cheese tables for events. Think copious amounts of cheese and the ideas and items that go with it. We call our clients cheese lovers.
How dificult was it in the beginning as a cheese specialist?
Transport and humidity were the two biggest hindrances but things are steadily improving in terms of transport. One thing that was lacking was artisan cheeses available in the market.
Do you believe this niche market is growing?
Definitely, at a great pace.
Indian indigenous cheese vs foreign gourmet ones…
I get super excited about all cheese, no matter where it is from; I am also very proud that we have a number of Indian indigenous cheeses and strive to preserve them and create awareness. The foreign artisan cheeses are few in number and we at The Cheese Collective are hoping to change that someday. The current Indian culinary trend is to work with indigenous cheese.
How can one train to become a cheese curator?
Try as many cheeses as you can, study for certain cheese exams, work at a cheese store.
What is your clientele like?
A mix of young professionals and expats.
A happy memory of yours associated with this profession?
When children are excited to try blue cheese and end up loving it — that makes me really happy.
Has it been worth taking the risks of pursuing an unorthodox profession?
Worth every minute of it! Specially when I see or hear about how happy my cheese lovers are when they like my cheese, a platter we've made, or even when they talk about a cheese they may have eaten during their travels!
This article was published here by Sakal Times on Oct 18, 2017