OPINIONS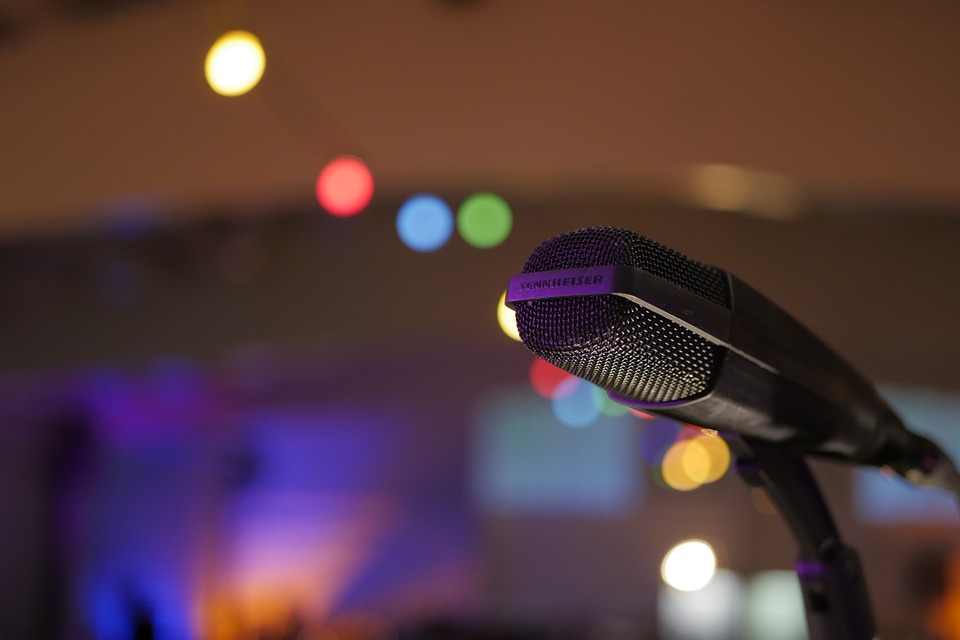 'My home is suffocating, the ash from the crematorium raining down on those who survive'
I haven't lost anyone in my close personal circle to Covid but I dread waking up every day to the news of it. After all, I'm from India. Instead, I wake up to the glorious view of a tree-lined river in Westport, from the bedroom window of a new apartment my husband and I moved into a couple of weeks back…
Published by image.ie on May 11, 2021, read full piece here.
Take the plunge
There's something freeing and rejuvenating for women who travel solo. It's a break away from the humdrum of everyday life, all the schedules on yellow sticky notes and the alarms and reminders on your mobile phones. There's the curiosity of discovering new sights, sounds and tastes…
Published by Sakal Times on April 17, 2019, read full piece here
What to pack and not pack
Packing your travel bag is an art, and it comes with experience. For many, it is the most worrisome part of the travel experience, ticking items off a list, checking and rechecking items packed. So, here are a few pointers to help you choose what to pack and what you can do without…
Published by Sakal Times on March 27, 2019, read full piece here
Go solo, but be social
My girl friends from college and I were recently exchanging stories about solo travel in India. We were in Goa, bathing at the quiet and less-crowded beach at Palolem, when we started narrating stories from our individual experiences. These stories, though hilarious in retrospect, left me wondering if this fairly new concept of solo women travel in India is fraught with its own unique risks…
Published by Sakal Times on March 13, 2019, read full piece here
Experience the unknown
My mother introduced me to the joys of travelling at a very young age — when she and I would go to places, take photos and enjoy different cultures and food. This was in the early 2000s, when women travelling in India by themselves would still be extremely shocking and unheard of…
Published by Sakal Times on Feb 27, 2019, read full piece here
SundayRead: Book Review of 'When The Devil Whispers' by Ajinkya Bhasme
Before you start reading, the book tells you it's based on a true story. Once, you are finished with it, you realise that the story has obvious references to the horrific crime that rocked Maharashtra but the creative differences also bring in fresh twists and added flavour to the narrative…
Published by DemocracyNewsLive on Dec 16, 2018, read full piece here
Tryst with Thumri: A walk down memory lane
On the evening of a spectacularly ordinary day, I walked into the Kamani auditorium of New Delhi, hoping for something extraordinary. I was early, a good half hour before the doyens of Thumri would grace the stage at the Festival conducted by the Delhi government's Sahitya Kala Parishad…
Published by DemocracyNewsLive on Sept 15, 2018, read full piece here
Ancient India holds key to solving water crisis
Water crisis is not a new phenomenon, and governments across the country have been trying to find a solution to it beginning of every summer. Yet our response to water management has been quick-fix and faulty, instead of a long-term plan…
Published by DemocracyNewsLive on May 18, 2018, read full piece here
India's obsession with purity muddying the water crisis
Even as Cape Town has managed to push back it's Day Zero date, India continues to suffer year after year of it, without taking concrete measures. The Indian state of politics and social consciousness has developed a in a bizarre sense of deniability…
Published by DemocracyNewsLive on May 12, 2018, read full piece here
Tuning in to Mumbai's music scene
Mumbai is the city of millions of swashbuckling dreams where ambitions are made of stardust and hopes are wrapped up in golden bows. Everyone comes here mostly for the glamour and incidentally, the money. These dreams come true by brushing shoulders with a celebrity for selfies, looking like a million bucks with hardly any rent money in your bank account…
Published by DemocracyNewsLive on Feb 20, 2018, read full piece here
Move over, Tinder. Carpooling can get you better dates
It seems that nowadays one can find a date even during a good ride. If Facebook posts are anything to go by, I would tell you that romance can blossom before a 5 am shift in an air-conditioned cab. Thanks to Ola and Uber's carpooling options, men and women are being thrown into close proximities…
Published by DNA on Sept 4, 2016, read full piece here
My reasons for not dating the next Mr. Right-swipe
So I am tired of answering the same question asked repeatedly by my mother, friends, random strangers, wedding nobodies and the gold fish. "Why am I not dating?" According to general perception, modern apps and social networking means single women like me should not exist…
Published by DNA on June 6, 2016, read full piece here
Mamata's quotes unquoted: Here's a guide to what she said and what she meant
Mamata Banerjee's Trinamool Congress led a thumping victory in the 2016 West Bengal Assembly election. The party supremo held a press conference around noon, answering several questions in several languages. She cut a very sober figure (surprised, much?), spoke about relevant topics and even handled the situation as a seasoned, mature politician…
Published by DNA on May 19, 2016 , read full piece here

Its International Women's Day, but can we stop with the love already?
First of all, get done with it, will you? I know its March 8, I know its significance and I know how wonderful women are. Believe you me, I know. I would have to be stone blind, tone deaf and daft to not to know. Everybody knows, and everybody has made sure that we know they know. I can make an argument against the very practice or for all deserved credit…
Published by DNA March 8, 2016, read full piece here
Aunty nationals ask: When will you get married?
Let's get personal. Everybody is taking themselves way too seriously nowadays. And also putting their nose where it doesn't belong. It is an ever increasing breed which threatens to take over our very existence…
Published by DNA on Feb 28, 2016, read full piece here
On being raped, everyday
"Looking goooood." Thank you very much, you naughty, creepy, lecherous stranger on the road. Going out is such an ego boost for me when every other day, a man tells me how 'bootiful' I am. On one instance, it was the pinnacle of originality when a young man with yellow teeth and dirt-caked brown hair yelled 'Pretty Zinta.'…
Published by DNA on Dec 19, 2015, read full piece here
An ode to the childhood memories of Diwali shopping
It was the mid-nineties. Prince of Persia was the coolest thing to happen to teenagers. I remember trying to convince my mother to buy me the bulky piece of electronic which would over the years become smaller and sleeker. Finally, she agreed and in the Diwali sale of '96, after a year of saving, she bought me a computer…
Published by DNA on Nov 11, 2015, read full piece here

Where's my privacy, mommy?
I had one suitcase with me, a black bag which went snugly under the seat. The men vacated a place at the window, although I had the topmost bunk. After all, there were seven men and a lonesome me in the Rajdhani compartment. I like trains, I like putting my feet up and being snug…
Published by DNA on Sept 12, 2015, read full piece here
Mumbai: City of mediocrity & breadcrumb opportunities
There are many things great about Mumbai, especially the vibrancy that gets one addicted to living here. More than anything else, it is the spectrum of opportunities that attracts us from far and beyond. It is the city of dreams, promising a larger-than-life Rajinikanth-esque experience…
Published by DNA on August 21, 2015, read full piece here
5 freedoms to celebrate on Independence Day
So this is the day when, as Indians, we feel patriotic. We put up miniature flags inside our cars and wear one of the tricolours to work. We debate and discuss what the President will say, and the Prime Minister, and then our news anchors. Let us see how we have fared since the British left us to our own devices in 1947…
Published by DNA on Aug 15, 2015, read full piece here
How Narendra Modi can achieve Kalam's Vision 2020
Do you often ask, with all the manpower and resources why India is yet to be a developed nation? It is the same question the late former President Dr APJ Abdul Kalam had asked. Along with 500 experts, he made a blueprint of the road to development…
Published by DNA on Aug 1, 2015, read full piece here
5-step monsoon guide to feeling happy in one day
I love the rains more than the sun, snow or the sea. The monsoon has a certain gloomy, dark appeal with a whisper of bittersweet heartache. And so it would seem, but this rather grudging atmosphere is often offset by the little ritualistic activities which come with this season…
Published by DNA on July 10, 2015, read full piece here
Baal baal dekho… or not?
The world is caught up in a hair-storm. For the past week, social forums have literally gone bonkers over hair. There was the recent feminist campaign in China asking women to click photos of their armpit hair and post it online as part of a contest…
Published by DNA on June 14, 2015, read full piece here
Supermoms, Superlovers & Masala Amma
Last night I made some dinner, poured myself a glass of red wine and switched on the TV, a rare treat. It was time to veg out on the couch and watch something stupid. But what I ended up doing was cringe, shudder, moan and barf…
Published by DNA on June 7, 2019, read full piece here
When lovers become strangers
I got dumped, by a man I wasn't technically seeing, in a relationship which technically didn't exist. Excuse my repeated use of 'technically', but that seems to be the defining factor in most of my modern relationships. And those of my girlfriends…
Published by DNA on May 31, 2015, read full piece here
If not sex, let's talk about ovaries
Tell a man he is about to lose one of his balls, his pitiable howl and cry of depression will stand justified by the masses. If the said man is twenty-five, there will be Facebook groups and Twitter hashtags overnight in a show of support…
Published by DNA on May 24, 2015, read full piece here